Besides an editorial office and literary agency, Santasado is also a publishing house. Books will be published on an irregular basis, that aim to teach the reader more about the world around us. Books that offer the reader insight and perspective to change things: our behavior in our private lives, how we organize our work, and which choices we make for our world in the long term. To date, the Santasado list consists of two titles.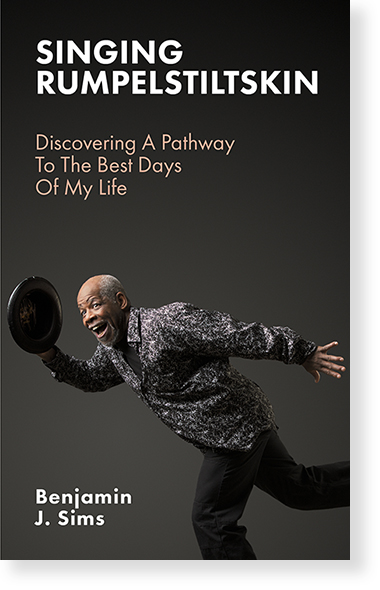 Singing Rumpelstiltskin by Ben Sims, published on 1 March 2022.
When I met Ben Sims around 2005, we immediately had a connection. I was in an ambitious and instrumental group with two Dutch friends, and all of a sudden we had a singer. A singer from America with a long musical career. He sometimes told us stories about his encounters with people like Isaac Hayes, Sly Stone, Janis Joplin, and Jimi Hendrix. But, impressive as the were, these stories remained nothing but anecdotes.
More than fifteen years later, Ben felt the urgency to put his life story on paper, and share it, if only with his children (four), his grandchildren (eighteen), and his greatgrandchildren (four). Throughout 2020 and 2021, he recorded fragments of his life experiences on his iPhone, while I transcribed these fragments. In his impressive autobiography, Ben Sims chronicles his childhood in the forest ghetto of Cleveland, Ohio, his development as a young Black man in racist America, his career with the US Air Force, his musical encounters, all the discrimination he had to overcome in his life, and how he remained positive and hopeful nonetheless. He treats every new day like the best day of his life.
A week after I could give the author a copy of his book, he passed away.
The book is available through Amazon in paperback and Kindle editions, and can be ordered in the Netherlands and Flanders through the author's website, and in every bookstore.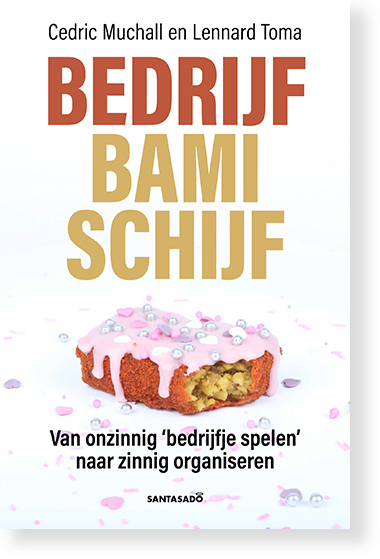 Sugarcoated Organization Problems by Cedric Muchall and Lennard Toma, published on 1 April 2022.
It must have been late 2020, when I was still working as an editor at Boom Publishers and our web editor alerted me to the online articles from Lennard Toma. Contradictory and widely read. When I met him (via Zoom, we had already entered the pandemic) he was mostly impressed by my T-shirt (which featured a unicorn), so he thought it would be a good idea if I would be involved in the production of this book.
When I left Boom Publishers and started working as an independent editor, I continued to work on the book with Cedric and Lennard, until they said that I should be the publisher too. Sure, okay, they are quite convincing fellas. Initially, they had written a book in which they expose all the completely stupid habits in organizations (having meetings anyone?), but gradually they added a second part with a more positive approach: which aspects are important for a better, more human, and enjoyable collaboration?
These two parts are now called Sugarcoated Organization Problems, but the Dutch title translated roughly as Company. Shompany. or Company. Noodle Disc. It's silly, but completely logical if you consider the title of their first book 99 Problems But The Boss Ain't One. Together these two parts form a very good management book on better and more fun organizing.
Available (in Dutch) in book stores across the Netherlands and Flanders, and at bedrijfbamischijf.nl
Free, Equal, and Together by Damaris Matthijsen, to be published on 1 August 2022.
I was involved with the writing of Damaris Matthijsen's first book as an editor. In Free, Equal, and Together, the founder of Economy Transformers presents a new foundation to create an economy and society that benefits all humans and the Earth. This book will be published by Santasado, as will all future Economy Transformers publications.